FAQ
Are Pets allowed?
No - as feline host Binky is in charge of pet affection department.
Is Smoking allowed?
Not in house but outside designated areas.

Special diets?
Yes - we can accommodate with prior notification.

Parking?
Yes - we can accommodate any size of vehicle.

Flexible Breakfast?
Yes - if you have an early departure. Usual time is between 8 and 9 am.

Wake Up Service?
Yes - plus we can supply an alarm clock. Restaurants nearby? Nearest restaurant is 3 km. On Departure Bay Road. Many other restaurants are located in the nearby radius.

Beach Nearby?
Yes - about 2km away is Departure Bay with swimming beach. Also within 10 km radius are two lakes with swimming beaches.

Golf Courses?
Yes - Cottonwood public course, Beban Park Pitch and Putt, Eagle Crest, Fairwinds, Morning Star and Nanaimo Golf Course.

Theatre?
Yes - Port Theater in Nanaimo supports local and international venues. Chemanus Dinner Theater is located 30 minutes away.

Shopping?
Nanaimo is the hub of shopping for areas north and south of town. We have 13 shopping centers running through the area.

Skiing?
Yes - Mount Washington outside of Courtney - 1 hour 15 minutes away
Arts and Crafts ?
Vancouver Island and neighboring Islands are famous for the prolific number of artists and artisans - no doubt inspired by the natural beauty of the area. Several art galleries in Nanaimo including Native art.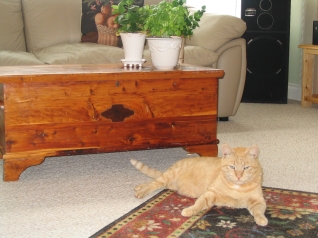 Airlines?
Air Canada, Harbour Air, Sea Air.
Nanaimo Airport code: YCD

Local Transportation?
There is bus stop at the bottom of the hill which is closely located to the Flying Cloud Bed & Breakfast.

Out of Town Transportation?
Bus service to Island towns plus service to the mainland (Vancouver) via the ferry.

Ferry Service ?
B.C. Ferry to Horseshoe Bay, Vancouver B.C. Ferry to Tsawassennear U.S. Border, Gabriola Island ferry, Newcastle Island ferry, Protection Island ferry.